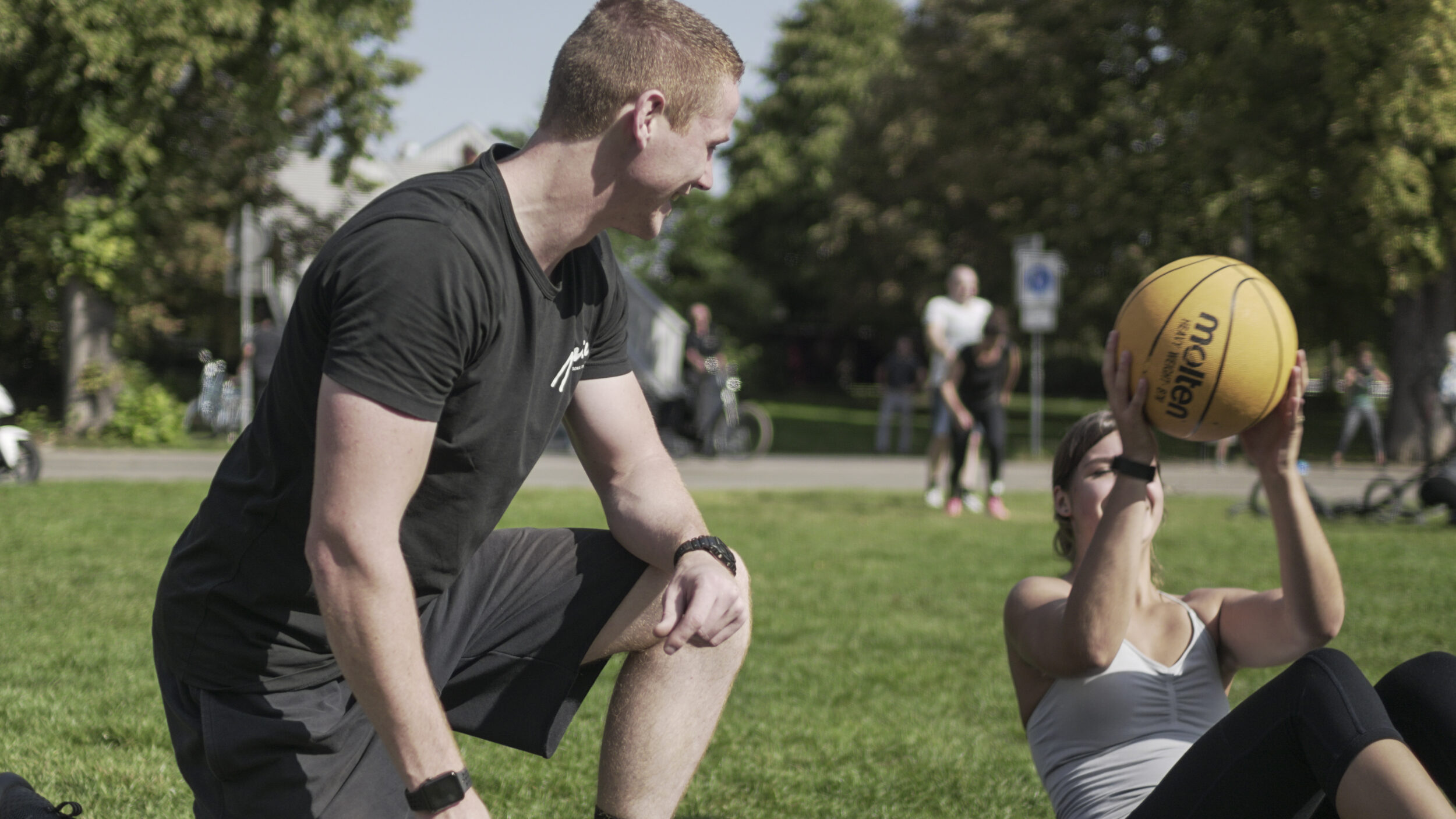 Wie o wie, doet de schijf van drie?
Goed kunnen bewegen is een van de belangrijkste factoren voor een lang en gelukkig leven. Tegelijkertijd overlijden elk jaar mimimaal 1,9 miljoen mensen als gevolg van een inactieve leefstijl. En dat terwijl we er zelf iets aan kunnen doen! Wie geen tijd heeft om te bewegen moet vroeg of laat tijd maken om ziek te zijn.
De schijf van drie
Naast de bekende schijf van vijf voor voeding bestaat er ook een schijf van drie voor beweging. Deze schijf geeft inzicht in de hoeveelheid en soort beweging die voor de gezondheid optimaal zijn.
De peilers
De peilers waarop de schijf van drie is gebaseerd zijn:
1. Actiever
2. Fitter
3. Sterker
Bij iedere peiler hoort een actie:
1. Actiever: (minimaal) vijf dagen per week 30 minuten per dag recreatief bewegen (fietsen, wandelen, tuinieren, poetsen). Dit is de Nederlandse Norm Gezond Bewegen.
2. Fitter: één á drie keer per week, minimaal 20 minuten per keer conditioneel intensief bewegen (sporten: hardlopen, crosstrainer, voetballen). Dit wordt de Fitnorm genoemd.
3. Sterker: De spiernorm is (minimaal) twee keer per week op niet achtereenvolgende dagen acht á tien spierversterkende oefeningen doen (oefening met gewicht of weerstand).
(Bron: www.schijfvandrie.nl )
Wanneer elk van deze peilers wekelijks wordt uitgevoerd, zijn er flink wat gezondheidsvoordelen te behalen. Zo is het makkelijker om een goede gezondheid en conditie te behouden, verbruik je meer energie in rust en blijf je gemakkelijker op gewicht. Je voelt je vitaler, hebt een betere weerstand, sterkere botten, meer spierkracht en minder kans op bijvoorbeeld rugklachten en blessures.
Opdracht:
Ga voor jezelf na of jij bij alle 3 de peilers de norm haalt én bij welke er nog ruimte voor verbetering is. Maak een plan voor deze pijler(s) hoe je dit gaat verbeteren. Plan deze trainingen vast in jouw wekelijkse schema. Dit kan bijvoorbeeld in de beweegkalender in de app.